Use rich consumer insights to identify opportunities,
create compelling narratives and grow your business.
Plan retail networks, target OOH media campaigns, profile regions and benchmark
performance using the Explorer's powerful analytics, inbuilt geoTribes segmentation
and embedded Consumer Data. The Explorer is a sophisticated market planning and targeting solution that makes it easy for you to discover, visualize and share insights about customers, locations, markets, audiences and media assets.
The Explorer Solution is based on the AWS and Google platforms. It integrates our segmentation and consumer data, Google points of interest, your stores and behavioural data, OOH media assets with a suite of powerful geospatial analytics tools to address a broad range of planning, targeting and analytical scenarios.
Training and help desk support for the Explorer Solution are provided by the RDA technical team's expert data scientists.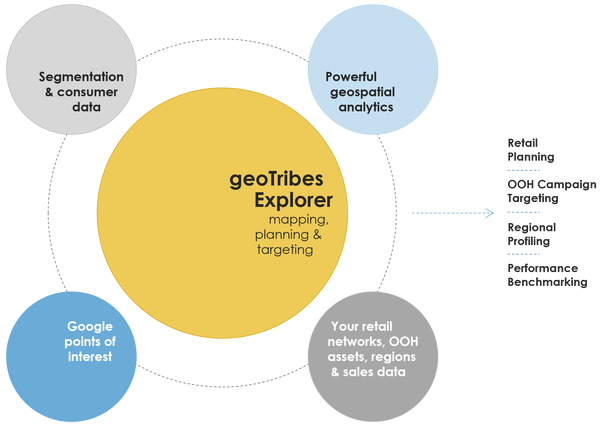 Explorer:
Market planning and
targeting solution
Powerful Geoanalytics
The Explorer goes beyond mapping and dashboarding to provide powerful geospatial analysis capabilities like drive times, custom trade areas, gravity modelling, lookalike search, custom segment generation and performance benchmarking.
Menus are organised as intuitive workflows supporting analytical activities like: estimating location sales potential, benchmarking performance, ranking network opportunities, analogue forecasting, target segment coverage, network cannibalization, served market profiling, sales territory planning, letterbox targeting, OOH media targeting and local area messaging.
The Explorer Solution supports single users as well as collaborative workflows for large enterprise teams.
Build Your Own Highly Customizable, Scalable, Privacy Safe and Accurate Audience Segments
The Audience Finder's point-and-click interface within the Explorer, enables users to design audiences, choose the right geographic level, analyse reach, adjust for proximity, map hotspots and produce target area lists. Consumer audiences are built using any combination of RDA's geoTribes and geoSmart segments, sociodemographic, behavioural, household demand, economics, attitudinal and lifestyle measures from RDA and GeoCMV, developed jointly with Nielsen.
Targeting lists can be produced for suburbs, postcodes and other geographic levels, so users can reach the right consumers with the right message every time for campaigns in Facebook, Google, Digital Display, OOH, Letterbox, OTT and community news.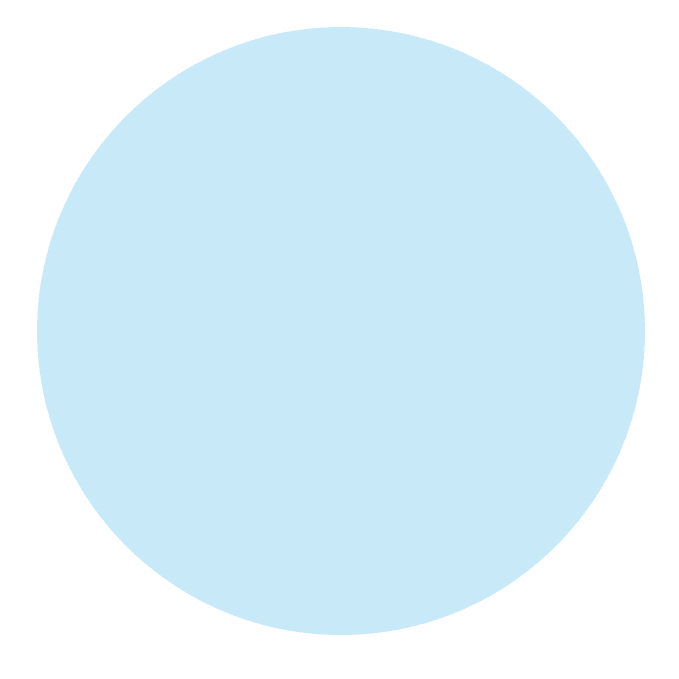 Proven Work Flow
The Audience Finder's proven work flow is based on four easy steps: